Episodes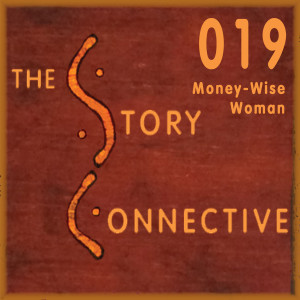 Monday Nov 05, 2018
Monday Nov 05, 2018
Crystal Arnold helps others define financial success in their own terms & cultivate true wealth. She is the founder of Money-Morphosis, the director of education at the Post Growth Institute, & is a money-wise woman & mother. Isn't it odd that as important as money is in shaping our lives & the rules Western society, most people have a hard time talking about it? This has to do with our stories around money. In this interview Crystal talks about how she defines wealth, the ways in which our monetary system affects our world, local economies, not–for–profits, the role of women in shifting our economic story & more. Crystal inspires us to look at economy in new & resilient ways. We hope you find this interview inspiring too.
Special thanks to Crystal Arnold, The Post-Growth Institute, & our non-profit umbrella organization E.L.L.S.S.A.
If you support Story Connective's 501(c)(3) mission & vision of sharing inspiring stories of resilience & possibilities, please help us out:
Share the podcast with friends, family, coworkers...
Like us on Facebook.com/StoryConnective
The Story Connective is 100% listener supported; learn how to become a supporter at Patreon.com/StoryConnective
or by using the "Become a Patron" button on your Podbean podcast app.
If you would like to make a one-time donation to the Story Connective, go to Rally.org/StoryConnective